Dansmuseet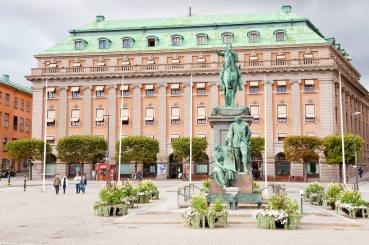 Museum of Dance is located in the center of Stockholm by Gustav Adolf Square. His appearance Swedish Dance Museum obliged Rolf de Mare, who was the founder of the French exhibition history of dance in Paris.
Swedish Museum of Dance was opened in the capital of the Royal Opera House in 1953. Today, however, he moved to the street Drottninggatan near Strindberg Museum.
It constantly tested dance performances, temporary exhibitions. There are permanent exhibits on the history and development of the art of dance in Sweden, on the other ethnic dance camp, exhibitions of national and masquerade costumes, accessories and masks. The exhibition also displays books on dance.